Board Election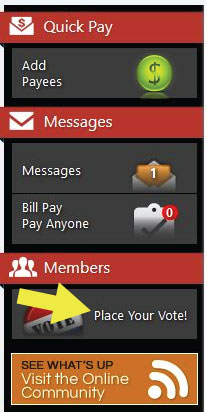 As a valued member of Affinity, you have an equal share and an equal vote which means you have a voice in helping shape the future of your credit union.
Make your voice heard by voting for Affinity's 2021 Board of Directors. Our volunteer board of directors is made up of members just like you, who are responsible for every aspect of the credit union and are committed to achieving our mission of Building Better Lives.
Members can vote electronically through online banking now through May 6 via the "Place Your Vote" tab located on the main dashboard. The video below shows just how easy it is to cast your vote electronically.
Voting can also be conducted via paper ballot at any Affinity branch lobby, and on a request basis through our drive up service.
Ballots must be received by end of day May 6th, 2021. Read more about this year's candidates here.
Categorized in: News