LIMITED-TIME SPECIAL RATE – 1.76% APY*
TAKE ADVANTAGE OF THIS SPECIAL OFFER TODAY!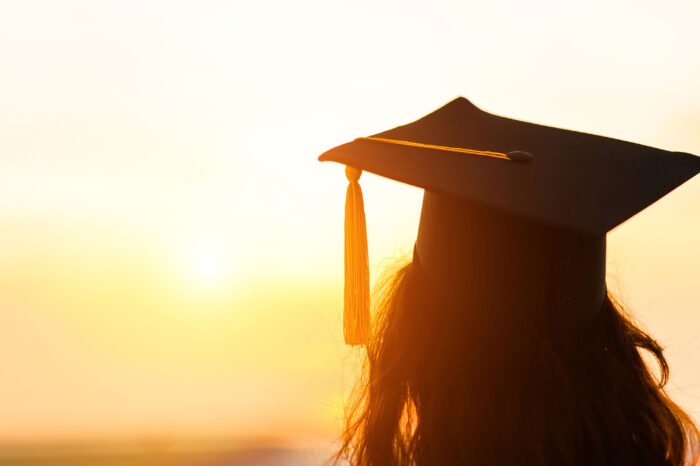 BRIGHT FUTURE, HERE WE COME
It's amazing how quickly money in a savings account can add up. And as those deposits increase, it's time to introduce your kids, grandkids, nieces or nephews to a new future education investment opportunity.
With an Invest In Me Certificate, you can help them build their college savings and ensure they have the brightest future.
Take a look at these benefits
READY TO OPEN AN INVEST IN ME Certificate?
Rate as of 12/01/2022 and is subject to change without notice.
*Annual Percentage Yield. APY is accurate as of the last dividend declaration date. The dividend rate and APY are fixed and will be in effect for the term of the certificate. Dividends are compounded and credited quarterly. The dividend period begins the day the account is opened. The APY assumes dividends remain on deposit until maturity or the end of the term. Any fees imposed on this account may reduce the earnings on the account. If the certificate is closed before the maturity date, only accrued dividends up to the date the certificate is closed will be paid. The daily balance method is used to calculate the dividends on the account which applies the daily periodic rate to the principal in the account each day. The maturity date is based on calendar months from the opening date (e.g. an 18-month certificate opened on February 3rd matures on August 3rd of the following year). Early withdrawals, excluding the 10-day grace period, are subject to a penalty (180 days) and is based on the amount withdrawn. The penalty is calculated as a forfeiture of part of the dividends that have been or would be earned at the nominal divided rate on the account. It applies whether or not the divided has been earned. If the account has not yet earned enough dividends or if the dividends have already been paid, the penalty will be deducted from the principal.
Available to members under the age of 18. A minimum deposit of $100 is required and additional deposits can be made in $25 increments. Upon maturity, the certificate will continue to roll over to the Invest In Me certificate until the account owner is 18 years of age or is no longer enrolled in college. The certificate can be redeemed at the age of 18 without penalty. Money can also be withdrawn for qualified purchases with proof of purchase within 30 days after the purchase. Invest in Me certificate qualified withdrawals include but are not limited to tuition, fees, books, supplies, equipment and certain room and board expenses, with approved documentation, for high school or higher education.