LOANS AND
ACCOUNTS THAT
WORK FOR YOU
Affinity is here to help our members build better lives.
VALUE PROVIDED TO MEMBERS AND COMMUNITY IN 2022
Overdraft Protection Savings
Not for Profit
FOR YOU.
BETTER RATES
We make less to save you more.
FEWER FEES
It helps that so many fees are $0.
MORE THAN A NUMBER
Maybe it's because we know your name.
BUILDING BETTER LIVES
If you're a member, it's your mission too.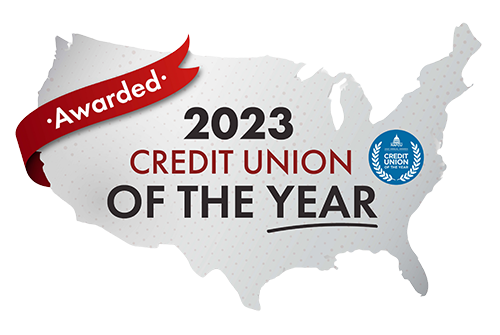 PROFESSIONAL SERVICE. NATIONAL RECOGNITION
You've earned it. Keep more of it.
Auto Loans
as low as
6.49%
Rewards Checking
No monthly maintenance fees. No minimum balance.
Credit Card
as low as
11.90%
MEMBER REVIEWS
The people have spoken! We're thrilled to have received over 1000 five-star Google Reviews
FREE Mortgage Consultation
Whether you're buying your first home or refinancing a current mortgage, now's a great time to speak with Affinity's Mortgage Expert, Brian Goetzinger, NMLS# 22353.
Schedule Your FREE Mortgage Consultation
Our in-house mortgages offer flexibility and the security of knowing that your mortgage is held and serviced by your trusted lender, Affinity Credit Union.
Home Buying Options
No matter where you are in the home-buying process, we have mortgage products to fit your needs. Click here to learn more.
We're Glad You're Here
Whether purchasing your dream home, a car or just becoming financially secure, we are here to help.
Affinity credit union has been a reliable part of my life for many years! I love that it has been the easiest and friendliest places I've banked and had loans. They have flexible options and great rates!

Megan Tron
My experience with Affinity is the best!! They are very pleasant and care about their members. They do everything to make members happy and keep their business. They actually care about their PEOPLE!

Karen Jensen
You know your bank's name. Do they know yours?
If you've ever felt like your bank only wants you for your money, maybe it's time for a change.
Affinity is not a bank. We're a credit union. That means put people over profits. We exist to help our members and support our communities.
Since 1949, we've helped Iowans who work hard, do more with their money – that means charging less for loans and offering checking and savings accounts without unfair fees. We take less so our members can do more with what they earn.
We have two locations, both in Des Moines – but with our online and mobile banking services, 5,600 network branch locations, and surcharge-free ATMs through SHAZAM's Privileged Status Network, you'll find big-bank conveniences are still right here for you.
If you need help to get back on your feet, we've got resources other institutions don't. And if you're strong financially, we're here to make you even stronger.
We are Affinity Credit Union, Building Better Lives one member at a time.