2023 Affinity Annual Meeting
2023 Annual Meeting
Tuesday, May 9th
5:30 p.m. to 7:00 p.m.
Holiday Inn Downtown Des Moines – Mercy Area
Enjoy food, drinks, prizes and the spirit of credit union membership, by joining us for the 2023 Affinity Credit Union Annual Meeting.
ANNUAL MEETING DETAILS:
Date: Tuesday, May 9
Time: 5:30 PM to 7:00 PM
Location: Holiday Inn Downtown, Mercy Area (1050 6th Ave, Des Moines)
Registration begins at 5:30 p.m. with the meeting being called to order around 6:15 p.m.
As this year's election is uncontested, membership will not be asked to cast ballots.
The chair of the nominating committee will seek consent from the floor at the annual meeting to approve candidates by acclamation.

Below are the candidates for the 2023 Affinity Credit Union Board of Directors.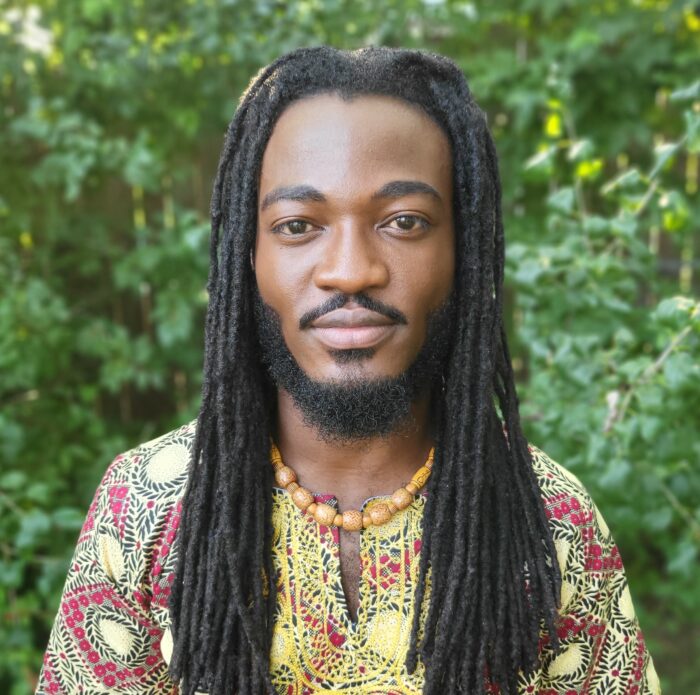 Webster Kranto
Webster Kranto has been a local business owner for the past 8 years.
He was born in the West African country of Liberia, into a large family of farmers and merchants. He spent the early years of his life there before his family fled civil war and ended up in Buduburam Refugee Camp in Ghana. After three years of grueling conditions as a refugee, he was graced with good fortune and cleared for immigration to the United States.
Webster spent most of his adolescent years in Champaign, Illinois. He went on to study at Northern Illinois University where he also danced competitively, then in 2011 transferred to Iowa State University to be closer to family that had slowly relocated to Iowa over the years. He studied Safety Engineering and his first semester as a Cyclone, he met his future wife, Claire Kranto.
In 2015 Webster graduated and moved to Des Moines. He was offered a full-time job as a Safety Engineer for Des Moines Water Works, and later promoted to Operations Systems Analysts with a focus on Enterprise Asset Management. He bought a house on the South Side, and soon after, joined the Magnolia Park Neighborhood Association, where he was elected president.
In 2019 Webster was appointed by the Governor to his first 4-year term on the Iowa Board of Corrections. During that time, he also served as the Chair of the Des Moines Civil and Human Rights commission.
These days Webster spends his time tackling the challenges that come with operating multiple businesses and raising three children with his wife, while still giving back to the community that has given him so much.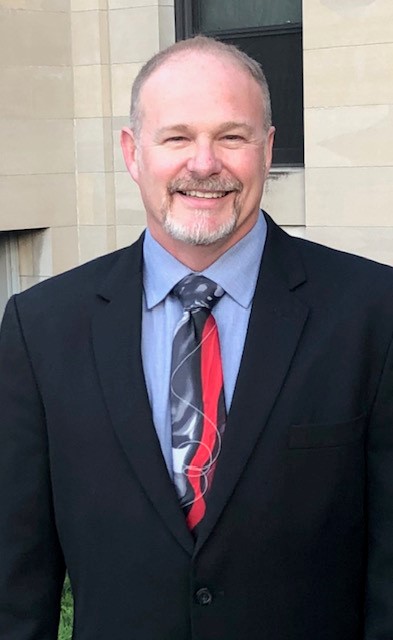 James Reasoner
James Reasoner has been employed at Bridgestone/Firestone for 28 years.
James was hired into the maintenance department as a Pipefitter and has worked as an Electrician, Leadman Planner and currently a Frontline Leader & Maintenance Supervisor. James is a 20-year journeyman electrician and during his time in the IBEW was the Vice Chair for the Firestone Unit.
Before coming to Bridgestone/Firestone he worked for Casey's General Stores as a refrigeration technician and installer. James graduated from Electrical Trades School at South Wester Community College (Creston, Iowa) in 1987.
James has been a member of Affinity Credit Union for over 25 years. His goal is to volunteer and join the Affinity board of directors. He would like for our members, current and new, to feel welcome and have the comfort knowing we will always be there to serve their needs. As we enter the new world of banking technology, he wants to ensure our members that we still have community involvement, education and financial freedoms to best serve the interests for all members.
When not at work you can find James enjoying his time off at his family farm in southern Iowa. James also enjoys riding motorcycles and camping, both hobbies created through the help of Affinity Credit Union.
Categorized in: News