2023 Affinity Annual Meeting
2023 Annual Meeting
Tuesday, May 9th

5:30 p.m. – 6:00 p.m. – Registration/Check-in
6:00 p.m. – 7:30 p.m. – Food/Meeting/Prizes
Top of the Tower Ballroom
Holiday Inn Downtown DSM – Mercy Area
Enjoy food, drinks, prizes and the spirit of credit union membership, by joining us for the 2023 Affinity Credit Union Annual Meeting.
ANNUAL MEETING DETAILS:
Date: Tuesday, May 9
Time: 5:30 PM to 7:30 PM
Location: Holiday Inn Downtown, Mercy Area (1050 6th Ave, Des Moines)
Registration begins at 5:30 p.m. with the meeting being called to order around 6:15 p.m.
As this year's election is uncontested, membership will not be asked to cast ballots.
The chair of the nominating committee will seek consent from the floor at the annual meeting to approve candidates by acclamation.

Below are the candidates for the 2023 Affinity Credit Union Board of Directors.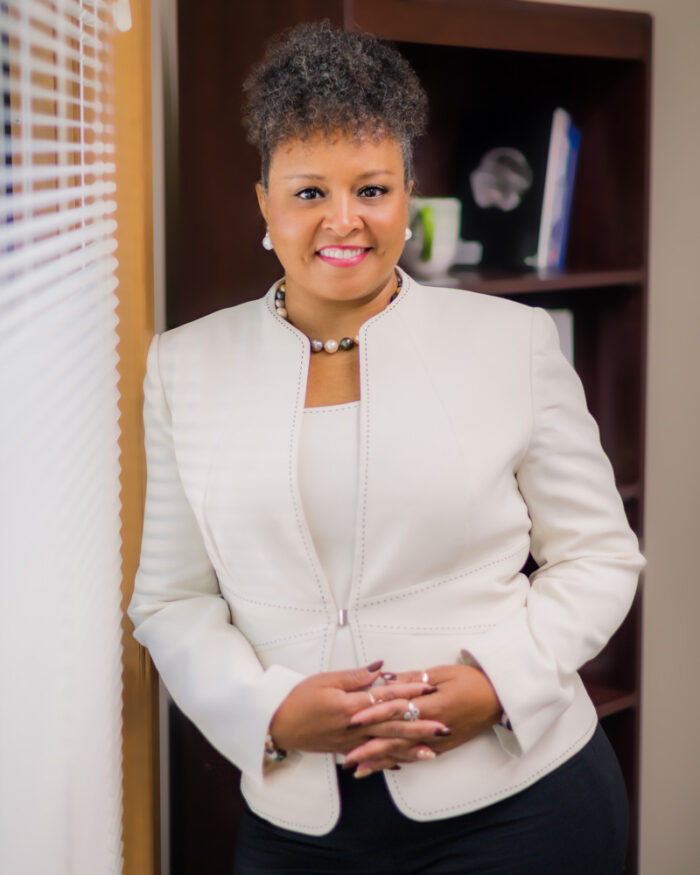 Bridget Cravens-Neely
Bridget joined Big Brothers Big Sisters of Central Iowa as CEO in June 2022. Prior to this, she had a successful 30-year career in the insurance industry with her last 16 years spent at Nationwide. Bridget also co-owns with her husband Bottle & Bottega Des Moines, a wine and art party business located in Downtown Des Moines. Her educational background includes a Bachelor of Science degree in Mathematics from Illinois State University and a Masters of Business Administration in Entrepreneurship from Keller Graduate School of Management.
Throughout her career, Bridget has held various roles from formal people leadership to individual contributor. Her experience includes positions in administration, operations, sales, service, project management, and organizational leadership. These roles have established her brand as a thought leader who is collaborative, entrepreneurial, and innovative.
Bridget has made an impact through her professional and civic work in the Des Moines community. In 2017, Bridget received the Greater Des Moines Leadership Institute's 2017 Alumni Volunteer Award. She currently serves in organizations like the Iowa Alumnae Chapter of Sigma Gamma Rho Sorority, Inc.; the Des Moines Chapter of The Links, Incorporated; Greater Des Moines Leadership Institute; Women Lead Change (Central Iowa Conference); Many Shades of Colour Conference; the YMCA MLK Prayer Breakfast Steering Committee; and Minorities in Agriculture, Natural Resources, and Related Sciences (MANRRS). She also serves on the Business Record's Racial Equity Advisory Board, 2023 Black and Brown Business Summit Planning Committee, and LadyLike Strategic Planning Committee. She has recently become an Open Book Storyteller with CulturALL.
"I am excited to join the Affinity Credit Union Board of Directors. I admire this organization's commitment to serving this community with fiscal responsibility and without sacrificing care for their customers. Hearing from Jim Dean directly his commitment to keeping the ACU's fees at an affordable level is demonstration of customer care. I look forward to becoming a part of this caring culture as a board member."
While it is difficult to do these days, Bridget enjoys spending time with her family – husband of 30 years, their three adult sons and daughter-in-love, and all six family dogs. The moments when they can be together in the same space are her most treasured. She also enjoys her quiet time when she can just be still.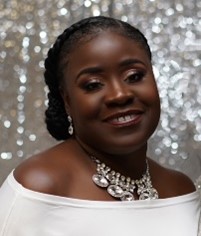 Cara Harris
Cara Harris is the Administrative Coordinator at Corteva Agriscience in Johnston, Iowa, formally known as Pioneer Hi-Bred. Prior to Corteva, Cara was the Human Resource Administrator at National Car Wash Solutions for 3 years and Human Resource Coordinator at Bridgestone/Firestone for 6 years. She also owned her own business, Evolutions by Design, for over 30 years.
Prior to her request to return to the board, Cara served 5 years as an Affinity board member. She is currently a member of the Corteva Women's Leadership Group, Chairman of the Women's Leadership Circle Group, a member of the Global African Heritage Alliance Group, and a proud member of Zeta Phi Beta sorority.
Cara holds a bachelor's degree in business management from William Penn University and an MBA in Business Administration from Ashford University in San Diego, CA.
"My goal in life is to keep a cheerful outlook and to uplift, encourage and inspire all that I encounter. Through my life experiences and former board experience, I have a lot of valuable insight that I can bring to the table for the benefit of Affinity and its members."
Cara was born and raised in Des Moines and has been a member of Affinity for over 30 years. She and her husband, Tracy, have three daughters and an 8-year-old son they adopted in 2017. Cara and her family live in East Des Moines.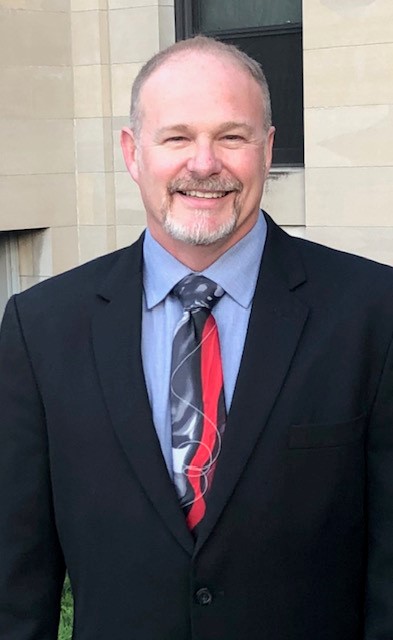 James Reasoner
James Reasoner has been employed at Bridgestone/Firestone for 28 years.
James was hired into the maintenance department as a Pipefitter and has worked as an Electrician, Leadman Planner and currently a Frontline Leader & Maintenance Supervisor. James is a 20-year journeyman electrician and during his time in the IBEW was the Vice Chair for the Firestone Unit.
Before coming to Bridgestone/Firestone he worked for Casey's General Stores as a refrigeration technician and installer. James graduated from Electrical Trades School at South Wester Community College (Creston, Iowa) in 1987.
James has been a member of Affinity Credit Union for over 25 years. His goal is to volunteer and join the Affinity board of directors. He would like for our members, current and new, to feel welcome and have the comfort knowing we will always be there to serve their needs. As we enter the new world of banking technology, he wants to ensure our members that we still have community involvement, education and financial freedoms to best serve the interests for all members.
When not at work you can find James enjoying his time off at his family farm in southern Iowa. James also enjoys riding motorcycles and camping, both hobbies created through the help of Affinity Credit Union.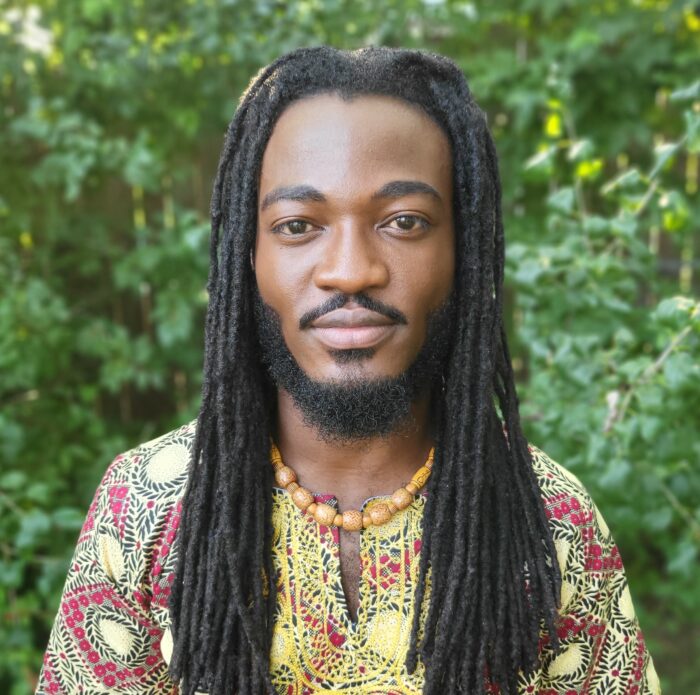 Webster Kranto
Webster Kranto has been a local business owner for the past 8 years.
He was born in the West African country of Liberia, into a large family of farmers and merchants. He spent the early years of his life there before his family fled civil war and ended up in Buduburam Refugee Camp in Ghana. After three years of grueling conditions as a refugee, he was graced with good fortune and cleared for immigration to the United States.
Webster spent most of his adolescent years in Champaign, Illinois. He went on to study at Northern Illinois University where he also danced competitively, then in 2011 transferred to Iowa State University to be closer to family that had slowly relocated to Iowa over the years. He studied Safety Engineering and his first semester as a Cyclone, he met his future wife, Claire Kranto.
In 2015 Webster graduated and moved to Des Moines. He was offered a full-time job as a Safety Engineer for Des Moines Water Works, and later promoted to Operations Systems Analysts with a focus on Enterprise Asset Management. He bought a house on the South Side, and soon after, joined the Magnolia Park Neighborhood Association, where he was elected president.
In 2019 Webster was appointed by the Governor to his first 4-year term on the Iowa Board of Corrections. During that time, he also served as the Chair of the Des Moines Civil and Human Rights commission.
These days Webster spends his time tackling the challenges that come with operating multiple businesses and raising three children with his wife, while still giving back to the community that has given him so much.
Categorized in: News